"Gallang" is a word from the Jagera nation and means "healing". Permission was sought from Jagera Elder, the late Senator Neville Bonner AO to use this word for our counselling service.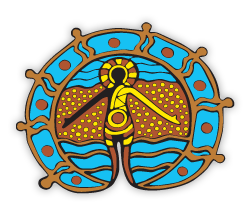 The Gallang Place logo was designed by Aboriginal artist Samantha Meeks and symbolizes the body in emotional, social, cultural, psychological, physical and spiritual health and well being. The background of the logo symbolizes the land, sea and air.
The halo around the head represents the mental and psychological health, The circle around the abdomen signifies emotional and spiritual well being. The symbols that encircle the being depict spirit, culture and community.
The history of Gallang Place
In 1993 a group of Aboriginal and Torres Strait Islander health care professionals shared their concern about the lack of appropriate services for the Aboriginal and Islander people within the Brisbane area. They consulted with the local communities and Elders.  Collectively they agreed upon the need for services with an Indigenous focus to improve the emotional and social wellbeing and mental health for their community.
Gallang Place was incorporated in 1994 under the Aboriginal Councils and Associations Act. It was established to address trans-generational grief and loss by providing culturally appropriate counseling support. Senator Neville Bonner, a Jagera Elder recognised the significance of this Australian first initiative and agreed to allow the organisation to use the word Gallang.  Gallang means healing and is from the local Jagera language.
Gallang Place was set up in a time when there was no government funding for emotional and social health and wellbeing.  Over the coming years, supported by seed funding from ATSIC, the concept grew from a team of volunteers up until 1996 when Gallang Place launched a fully fledged service.  It was a struggle to secure funding, but after writing to Minister Wooldridge in 1996 Gallang Place received funding from the Department of Health and Ageing to employ a Manager, Counsellor and Administrative Assistant.  Gallang Place received funding from the state government in 2005 to deliver the Youth Suicide Prevention Program and the Youth Support Coordinator.
Gallang Place relies on its strong membership base that is comprised of Aboriginal and Torres Strait Islander people over the age of 18 years from the greater Brisbane region.  This membership base provides vital knowledge and insight into the experiences, concerns and expectations of the local communities.  Gallang Place's Board of Directors is drawn from this membership and uses this community knowledge, coupled with professional skills, to set the strategies and directions and ensure corporate compliance of Gallang Place.
In 2012 Gallang place gained national accreditation as a Registered Training Organisation (RTO) to provide training programs for counselors specializing in social and emotional wellbeing and mental health. Gallang Education and Training (GET) provides opportunities for counsellors to gain nationally accredited qualifications in a learning environment tuned to the cultural and spiritual needs of Aboriginal and Torres Strait Islander people.
In July 2014 we moved from our long term home in West End to our own premises in Cannon Hill. This has given us a great new capacity to provide better facilities for counselling and training and to manage our rapidly growing services.
So in summary, Gallang Place grew from a realisation by Indigenous professionals of the unique emotional health and wellbeing needs in their local community.  After a long struggle Gallang Place stands as a model service that is directed, managed and delivered by Aboriginal and Torres Strait Islander people to their communities, taking control and closing the gaps.
The objectives of the organisation are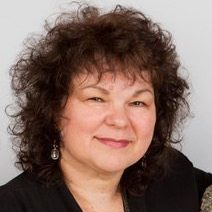 Noeleen Lopes
CEO
Indigenous heritage: Noeleen is a Ghungalu woman.
Community involvement: After graduating with a Bachelor of Social Work from the University of Queensland in 1991 Noeleen went on to establish Gallang Place Aboriginal and Torres Strait Islander Corporation in 1994.
In 1992 Noeleen trained as a mediator with the Alternative Dispute Resolution Centre, Brisbane. She is the founder of Ghungalou Aboriginal Corporation which works on native title issues and the founder and Director of Gearing Up Investment Pty Ltd.
Background: Noeleen recently won a federal government scholarship for governance training which includes membership to the Australian Institute of Company Directors. She has been a Board member of the Southern Queensland Regional Parole Board from 2001-2013 and is a current Director on the National Aboriginal and Torres Strait Islander Healing Foundation.
Qualifications: BSoc.Wk
Gallang Place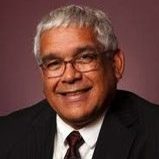 Mick Gooda
Patron
Mick Gooda is a descendent of the Gangulu people of central Queensland. He is a senior executive with 25 years experience and a record of attaining high-level goals and leading multi-million dollar service programs and organisational reform. He is currently the Aboriginal and Torres Strait Islander Social Justice Commissioner at the Australian Human Rights Commission.
Gallang Place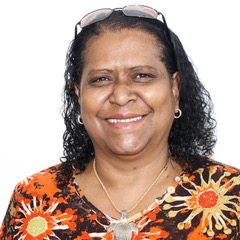 Noritta Pele Morseu-Diop
Chairperson
Indigenous heritage: Kulkalgal, Meriam
Employment: Senior Lecturer, University of Sydney
Churchill Fellow, Australian Federation of University Women Fellow
Community involvement: Member, Gallang Place, Keriba Mabaigal, Board Member Postvention Australia
Background: Undertook Winston Churchill Research Project in First Nations Communities in USA and Canada in 2012. Went to the Inauguration of President Barack in Washington DC in 2009.
Qualifications: PhD, BSoc.Wk
Gallang Place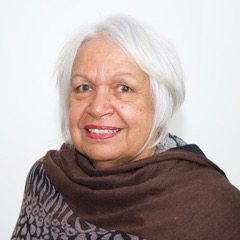 Gayle Munn
Director
Gallang Place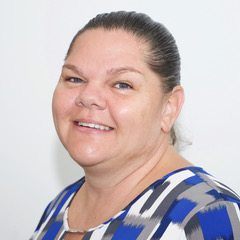 Karen Van Hemmen
Director
Gallang Place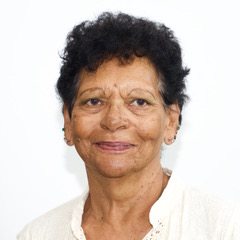 Shirley Finn
Director
Gallang Place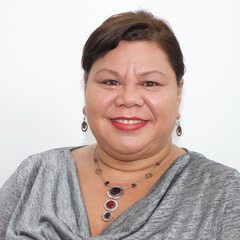 Toni Janke
Director
Gallang Place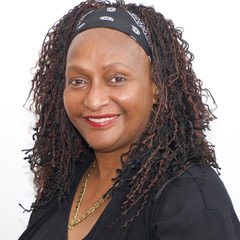 Trish Mene-Johnson
Director
Gallang Place
Indigenous counselling services
Welcome to Gallang Place
Gallang Place Aboriginal and Torres Strait Islander Corporation Counselling Services is YOUR organisation. Our Board, managers and staff are all Aboriginal and Torres Strait Islander people, so we understand and respect your community and culture.
We are here to help our community grow stronger by providing culturally appropriate counselling and support services.
"is to provide and further develop culturally appropriate counselling responses to enhance the health and wellbeing of Aboriginal and Torres Strait Islander peoples."
Find out how we may be able to help you or your family. Contact us today.