"Gallang" is a word from the Jagera nation and means "healing". Permission was sought from Jagera Elder, the late Senator Neville Bonner AO to use this word for our counselling service.
The Gallang Place logo was designed by Aboriginal artist Samantha Meeks and symbolizes the body in emotional, social, cultural, psychological, physical and spiritual health and well being. The background of the logo symbolizes the land, sea and air.
The halo around the head represents the mental and psychological health, The circle around the abdomen signifies emotional and spiritual well being. The symbols that encircle the being depict spirit, culture and community.
The history of Gallang Place
In 1993 a group of Aboriginal and Torres Strait Islander health care professionals shared their concern about the lack of appropriate services for the Aboriginal and Islander people within the Brisbane area. They consulted with the local communities and Elders.  Collectively they agreed upon the need for services with an Indigenous focus to improve the emotional and social wellbeing and mental health for their community.
Gallang Place was incorporated in 1994 under the Aboriginal Councils and Associations Act. It was established to address trans-generational grief and loss by providing culturally appropriate counseling support. Senator Neville Bonner, a Jagera Elder recognised the significance of this Australian first initiative and agreed to allow the organisation to use the word Gallang.  Gallang means healing and is from the local Jagera language.
Gallang Place was set up in a time when there was no government funding for emotional and social health and wellbeing.  Over the coming years, supported by seed funding from ATSIC, the concept grew from a team of volunteers up until 1996 when Gallang Place launched a fully fledged service.  It was a struggle to secure funding, but after writing to Minister Wooldridge in 1996 Gallang Place received funding from the Department of Health and Ageing to employ a Manager, Counsellor and Administrative Assistant.  Gallang Place received funding from the state government in 2005 to deliver the Youth Suicide Prevention Program and the Youth Support Coordinator.
Gallang Place relies on its strong membership base that is comprised of Aboriginal and Torres Strait Islander people over the age of 18 years from the greater Brisbane region.  This membership base provides vital knowledge and insight into the experiences, concerns and expectations of the local communities.  Gallang Place's Board of Directors is drawn from this membership and uses this community knowledge, coupled with professional skills, to set the strategies and directions and ensure corporate compliance of Gallang Place.
In 2012 Gallang place gained national accreditation as a Registered Training Organisation (RTO) to provide training programs for counselors specializing in social and emotional wellbeing and mental health. Gallang Education and Training (GET) provides opportunities for counsellors to gain nationally accredited qualifications in a learning environment tuned to the cultural and spiritual needs of Aboriginal and Torres Strait Islander people.
In July 2014 we moved from our long term home in West End to our own premises in Cannon Hill. This has given us a great new capacity to provide better facilities for counselling and training and to manage our rapidly growing services.
So in summary, Gallang Place grew from a realisation by Indigenous professionals of the unique emotional health and wellbeing needs in their local community.  After a long struggle Gallang Place stands as a model service that is directed, managed and delivered by Aboriginal and Torres Strait Islander people to their communities, taking control and closing the gaps.
The objectives of the organisation are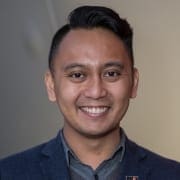 Ivan Ingram
Chairperson
Ivan is a Wiradjuri and Filipino man from Parkes, New South Wales. He is currently the Chief Operating Officer for the Australian Indigenous Governance Institute (AIGI).
His professional background has been in the practice of native title law and particularly in native title determination applications, as well as holding academic positions with the Queensland University of Technology (QUT) across the areas of native title, human rights, and legal research.
Ivan holds a Bachelor of Laws (Honours) and Bachelor of Applied Science (Biotechnology) from QUT, and a Graduate Diploma in Legal Practice from the Australian National University. He is currently undertaking a full-time Doctor of Juridical Science candidature with the University of Arizona in the USA. His research is focused on Australian native title law and how that domestic statutory regime measures against the articulation of Indigenous land rights, self-determination, and economic independence in the United Nations Declaration on the Rights of Indigenous Peoples (UNDRIP).
Ivan is active in raising awareness of the important role that Aboriginal and Torres Strait Islander legal professionals play in the practice of law, and particularly in those areas that impact on Indigenous peoples. He has served a number of terms on the management committee with the Indigenous Lawyers Association of Queensland (ILAQ), he is currently the Chairperson of the First Nations Legal Policy Committee with the Queensland Law Society, which looks at advancing the status of Indigenous Peoples' rights in the development of law and policy. Additionally, Ivan also serves as the Director on the Board of Digi Youth Arts, a youth art company that supports Indigenous young artists in all forms of artistic expression, and on the Management Committee as the Queensland Indigenous Officer of Pride in law, Australia's first LGBTIQ+ legal professional network.
Gallang Place
Chief Executive Officer
New CEO starting soon - watch this space.
Gallang Place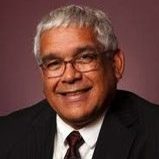 Mick Gooda
Patron
Mick Gooda is a descendent of the Gangulu people of central Queensland. He is a senior executive with 25 years experience and a record of attaining high-level goals and leading multi-million dollar service programs and organisational reform. He is currently the Aboriginal and Torres Strait Islander Social Justice Commissioner at the Australian Human Rights Commission.
Gallang Place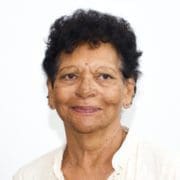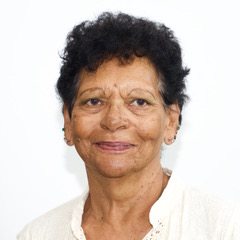 Shirley Finn
Vice-Chairperson
My name is Shirley Finn and I am a proud Aboriginal woman.
I was born in Boulia in far western Queensland and raised on Glenormiston station which is about 130km outside from Boulia and is situated on the Queensland and Northern Territory boarder and near the Simpson Desert. My father was the head stockman and my mother was the station cook.
I was sent to boarding school in Charters Towers at the age of 6 at Blackheath College and completed my school at St Gabriel's college. I returned to the station to help my father and mother mustering horses and cattle.
My family left the station and went to live in Mount Isa where I was employed in the Mount Isa mines dining hall for 3 years until I was married. My next job was Nurses Aid at the Mount Isa hospital for 4 years.
I left Mount Isa and came to Brisbane where my 3 children could have a better life.
I have worked in the Government and non-Government for almost thirty years.
I joined the Queensland Police Service in 1995 and left in 2002.
I was one of 4 women, Boni Robertson, Isabel Tarrago, Aunty Monica O'Callaghan and Aunty Eunice Watson that started the Aboriginal and Torres Strait Islander Women Legal Service in 1995 with the help of two women from the Women's Legal Service.
I worked with Boni Robertson on the Aboriginal and Torres Strait Islander Womens Task Force on Violence Report. I was a Liquor Licensing Officer in Cairns and a Youth Worker in the Northern Territory and came back to Brisbane and the went to Cherbourg to work as the FASD worker.
I completed a Diploma in Child, Youth and Family Intervention and a Diploma in Community Services Work through BCA National Training Group. I also have a Security Licence and currently studying through Open University for a Bachelor of Criminology and Criminal Justice 2015.
I was a training officer with Southern Downs Security, where I helped 50 Aboriginal and Torres Strait Islander people complete and successfully received their security licences.
Gallang Place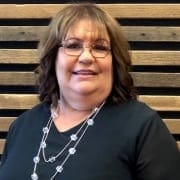 Patricia Thompson
Director
Patricia (Pat) is a descendant of the Kuku Yalanji people of North Queensland, her parents were born and raised at Cherbourg.
Pat is currently CEO of Link-Up (Qld). She comes with a wealth of management experience across all levels of government and importantly at a community level and holds qualifications in management and strategic leadership.
Pat has represented Aboriginal and Torres Strait Islander people at a National level as an ATSIC Commissioner, Regional Council Chairperson and Regional Councillor over an 8 year period.
She is a member of the State Library of Queensland Indigenous Advisory Group, a former Co-Chair fo the National NAIDOC committee, and comes from a strong social justice background.
Gallang Place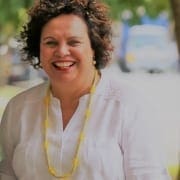 Leann Wilson
Director
Ms Leann Wilson, Managing Director, Regional Economic Solutions, a majority owned First Nation business.
Leann is a descendent of the Bidjara and Kara-Kara peoples in central and central-western Queensland, she also identifies with her South Sea Island heritage. Leann has been appointed to regional, state and national boards including:
o The Aboriginal Carbon Foundation
o The Aboriginal & Torres Strait Islander Healing Foundation
o The Australian Rugby League Indigenous Council
o Aboriginal Hostels Limited
o The Qld Governments Aboriginal & Torres Strait Islander Business & Innovation Panel
An entrepreneur of 9 years and former senior public servant Leann has been a finalist in the Queensland Telstra Business Woman of the Year awards and has been the recipient of The Queensland Centenary Medal. Recently she has been a recipient of the Australian Financial Review 2019 100 Women of Influence finalist. She actively promotes
o Cultural Agility programs based on truth telling and stories of strength
o Trauma Aware and Healing Informed strategic engagement
o Women's rights
o Meaningful Education, skills development and business ownership
Gallang Place
Indigenous counselling services
Welcome to Gallang Place
Gallang Place Aboriginal and Torres Strait Islander Corporation Counselling Services is YOUR organisation. Our Board, managers and staff are all Aboriginal and Torres Strait Islander people, so we understand and respect your community and culture.
We are here to help our community grow stronger by providing culturally appropriate counselling and support services.
"is to provide and further develop culturally appropriate counselling responses to enhance the health and wellbeing of Aboriginal and Torres Strait Islander peoples."
Find out how we may be able to help you or your family. Contact us today.